Routes into work

Routes into work
---
Getting ready for employment?
(Edited from National Development Team for Inclusion 'Let's be Clear', January 2022)
Getting yourself ready for work can be an exciting time. Here is some information to help you make plans.
When you are young, you can start planning what you want to do when you leave school. As you grow up, you can talk about:
what you are good at
what type of activities you like to do
the types of jobs that are available near where you live – in your community, or perhaps somewhere a bit further away that you could travel to
It is good for you to talk about this with family, friends, teachers, and support workers, so that they can help you to prepare for work, and you can talk about any support you might be able to access.
When you leave school, you will be able to make different decisions about your future, and you may make different choices to your friends. The most important thing to remember is that you, and the people supporting you, are looking at what is best for you.
While you are at school, you will have discussions about your future and schools will often look to find ways of giving you experiences of work to help you prepare – this might include short visits to workplaces, volunteering opportunities, or replicating jobs on your school site so you can try them out. These experiences can help you understand what you are good at/ like, and can get your ready for work.
Employers are asked to make reasonable adjustments to support people with a learning or physical disability to get into work and be able to continue working.
When you are planning how you will start employment, you might want to think about how different experiences could help you:
Volunteering
You would work with an organisation on a voluntary basis. These roles are not paid but give you experience. You would usually meet with the person organising an activity, event or session, and they would ask you to do specific tasks to help.
Work tasters
These are short sessions or one off visits to a workplace, so you see what a job/business does on a day to day basis. You may work alongside someone who is already doing the job to see what they do and have a go yourself. The employer may arrange for members of the team to talk to you about what they do.
Work experience
This is a bit like the work tasters but happens more often i.e. for a block of a week, or a day a week over several weeks. You will visit the workplace and do an agreed job. You should receive training to help you.
Supported Internships
Supported internships give you work experience and a structured study programme. You will be supported by an education provider (school or college), your employer, and a job coach to develop skills to do jobs in a business.
They are only for young people who have an Education, Health and Care Plan (EHCP). You do not need any qualifications to take part in a supported internship. There is an expectation that a supported internship will lead to a job at the end of the internship.
Traineeship
This is a skills development programme that includes a work placement. Providers offer training to a young person to help them in to work, for example, they might help you to write a CV, support you to get qualifications, help you develop skills or knowledge to do a job. Traineeships usually last for no more than six months and are usually for young people aged 16 - 24, 25 if they have a special educational need or disability.
Inclusive Apprenticeships (Supported Apprenticeships)
These apprenticeships are for people with a learning difficulty or disability – anyone who has an Education, Health and Care Plan (EHCP).
Working interview
Employers will often ask people to apply for jobs and then invite some of them for an interview, where they will ask questions about knowledge or experience. Some employers offer working interviews where a person is asked to do a task similar to the job – the employer would watch them and make a decision about whether the person could do the job.
Work trial
This could happen after an interview for a specific role. It is a chance for the employer to check if a person is right for a role. The person applying for the job does a work trial voluntarily. The Government has strict instructions around these, and if you are offered a work trial, you can speak to the Department for Work and Pensions (DWP) to understand more about how this works.
Job carving
A job may sometimes have different tasks that need different skills. Job carving is where employers split up a job into different tasks – this helps them to help find the right person to do a particular task and helps people with specific skills to do a job that they are good at and enjoy.
Getting the right support when you are planning to go into employment
The Department for Work and Pensions (DWP) supports people looking to start work, and employers. They offer support and guidance to help people to access work and stay in work. You can find out more about the types of support they offer on our Access to Work page.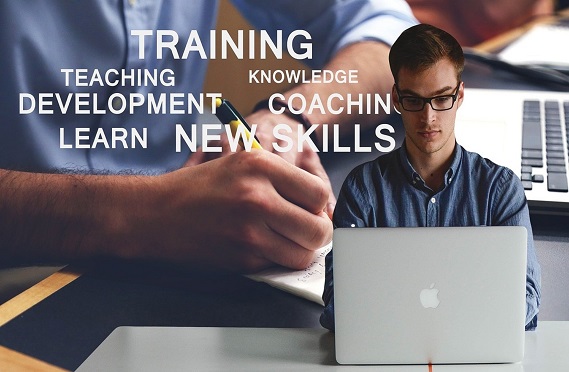 Contact us
Bolton JobCentre Plus
52 Blackhorse Street
Bolton
Lancashire
United Kingdom
BL1 1SX