Bolton's #HAF2023 - Easter 2023
Holiday Activities and Food Programme
Just got a letter and your booking code through the post?
- Don't lose it, stick it on the fridge and then search below for free activity and food schemes near you now!
Funded by the Department for Education and co-ordinated locally by Bolton Council, our HAF programme has been such fun so far. The funding supports children and families on benefits related Free School Meals with free fun, creative sessions offering sports, games, physical activity and food for a minimum 4 hours a day, 4 days a week. #TeamBolton deliver a fantastic HAF programme over Easter, Summer and Christmas with over 10,000 individual young people taking part last year! For more information on the national HAF programme visit the Gov.uk website
We are back again in Bolton agisn this year, over the Easter, Summer & Christmas holidays (#HAF2023) with lots of free activity and food sessions, family events and much more! Some sessions are just for children and young people in receipt of benefits related free school meals, but many are open to all young people (most council sessions and our big free park events).
Look out for all the details of what's going on near you, coming soon!
#HAF2023 in Bolton - Which activities are open to all?
COUNCIL PLAYSCHEMES & YOUTH CLUBS - Most council schemes are free and you can just turn up on the day, register (may need an adult) and join in the fun! New children and young people are always welcome (age restrictions may apply - see individual listings & subject to capacity) and many also run year round! So pop along today and get involved. Free food at all sessions. See the listings in the 'BL' tabs nearest you, above as well as our 'Family fun in the Parks' sessions, which are also all free!
#HAF2023 in Bolton - What else is important?
Why are the activities only in some locations? We invite applications from activity providers across the borough who were able to meet the strict HAF criteria and limited budget. However, as you know, we live in a very diverse borough, which means there will be limitations as to where the programme can operate, so unfortunately, there may not be a scheme in every area. However many sessions are open to all and there are some boroughwide sessions, park events, skate park session etc., where all children and young people are welcome, and there will be more as the programme develops.
Just need food support? Click on the 'FOOD' tab above for food support, guides, videos and our partnership with local charity Urban Outreach continues too!
Who has funded the holiday programme? The vast majority of sessions are funded by the Department for Education (DfE), but some are also funded by Bolton Council, Horwich Town Council, Westhoughton Town Council, EPIC (Egerton Park), Friends of Astley Bridge & local Councillors' Area Forum budgets in Astley Bridge, Bromley Cross, Breightmet, Hulton, Westhoughton, Kearsley & Horwich. Our thanks go to all who have made the programme so accessible!
Any questions? For important information for parents and details of further help available, please see the 'INFO/HELP' tab above. For bookings and sessions queries, please contact the provider via. their details on the listings page and for any other (non-urgent) HAF queries please email: positive.activities@bolton.gov.uk
More help? Cost of living - help when you need it: Are you worried about the rising cost of energy bills, food, and transport? You are not alone, the cost of living is rising and is affecting many of us, for more support visit :Cost of living – Bolton Council
And finally: Want to know more, watch the video below to see all the fun we had all across Bolton in the Summer holidays, last year: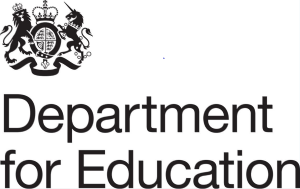 Funded by the Department for Education