About
The Workshop
Bolton council's workshop provides free support to help local residents find sustainable, long term employment. We also offer help and support with skills, qualifications, and work experience. We are a highly motivated team who will work hard to help you achieve your goals.
What we do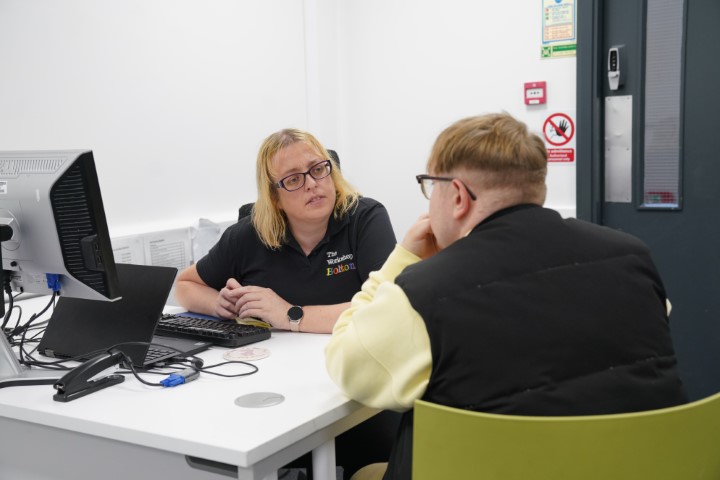 All our customers get tailored one-to-one support on their journey with us, regardless of needs or experience.
Since it was established in 2008, the team at The Workshop have helped hundreds of people into work, thanks to their experience and strong links with local employers.
Across all programmes delivered by The Workshop, over 30% of the customers go on to find sustainable employment.
In recent years, the team has made almost 1,000 referrals to local organisations who can help with some of the other barriers to work, including language skills, financial advice, anxiety or health issues.
What our customers say
The Workshop has supported hundreds of people through free support including Jayesh, Mark and Samreen.
"The workshop gave me the confidence to believe in myself. I love my job and look forward to going to work every day" - Jayesh
"I just wanted to say thanks again for all the support, insight and knowledge you gave me to be successful in applying for my role. I've passed one year in post in the job, am developing my skills and confidence in the job and have completed a qualification for health trainers" - Mark
"I was looking for work as an administrator for sometime however I lacked confidence, which held me back. The help and support from the Workshop improved my self-confidence and I feel proud that I now have a very good job." - Samreen
A range of free online training is available to help with your confidence, employability skills, health and wellbeing. Work placements are available in a number of companies across Bolton, depending on what sector you want to work in.
The Workshop offer a free targeted support service to employers to help them recruit including access to job ready customers, shortlisting, interviews and free meeting space. Call us on 01204 338981 to find out more
To find out more, please contact our workshop on one of the following numbers and speak to our advisors who are happy to help - 01204 338981. Alternatively please email the.workshop@bolton.gov.uk.
Also, you can find us on Facebook @TheWorkshopBolton
Quotes from some of our other customers:
"I was referred to The Workshop when I had hit rock bottom in my life and had lost all motivation after being unemployed for so long. The Workshop gave me the confidence to believe in myself and I feel I was very lucky because without this support I would not have got this job. I love my job and I look forward to going to work every day."
"I came to see the Workshop and had no confidence or self-worth and hadn't worked for over 20 years. I now have a CV, job searching skills and have a Level 1 in Office skills and are looking to start a Work Experience placement working with my Learning mentor"
"I would like to say thanks for giving me a chance to help with the group drug and drink support sessions to help others, to learn to read and write and to become a better man."
Quotes from some of the employers we have worked with:
"The volunteers we have been sent from the Workshop are an asset to the business (MhIST -Mental Health Independent Support Team) as we would not be able to operate as smoothly as we do without them."
"Jack has been a very hard working individual and has developed team working and other skills. Following the end of his placement, we have offered Jack a contract in our Finance team."